LOCATION SOUND RECORDING
for FILM, BROADCAST and MUSIC
Film / Live Performance & Event Recording / Outside Broadcast:
I have 25 years experience capturing the audio of Live Performances and Events for Broadcast, Video, or Audio media. Events with an Orchestral, Acoustic Music, or Theatrical component are a specialty - particularly Musical Theatre and Opera. Typical projects include Live TV or Streaming broadcast of arts-related events, Commercial Filming or Archival recording of full performances, purpose-filmed TVCs or EPKs for live shows, or even Auditions that need to be approved by Creatives who can't attend.

Notable recent projects include Audio Recording Supervision for the filming of Disney's
"Newsies"
at the Pantages Theatre in Los Angeles for 2017 Cinema release. A similar project was the 2012 filming of the Melbourne production of Andrew Lloyd-Webber's
"Love Never Dies"
which had worldwide DVD & Cinema release (Universal Pictures International). In 2010 I supervised Location Recording for the Australian Cast Album of
"Mary Poppins"
(Walt Disney Records). I have handled Audio Pre-records, Mixing, and Playback for Filming of the TVCs and EPKs for many shows, including those for
"Kinky Boots"
,
"Les Miserables (2014)"
,
"Love Never Dies"
and
"Mary Poppins"
. Previously I supervised Location Recording for the Melba Records SACD release of Wagners'
"Ring Cycle"
in Adelaide.

I'm an experienced
Playback Operator
and Recordist for
Music Videos
and
Drama
productions with a Music component
- from full playback shoots, Live Sing to Playback and Live Sing to Accompanist capture, for later music tracking. Recent projects include Playback Operation for upcoming 2017 TV Mini-Series
"The Easybeats"
(Playmaker Media for the ABC). I can provide systems from fully portable to full-scale Timecode and Track distribution for Multi-camera shoots, in-ear monitoring and speaker playback of any scale.

As a specialist ProTools Operator and OB Audio Assistant, I also work on many major live Network TV Broadcasts each year, such as the
Logie Awards
and
Carols By Candlelight
, and a variety of Concert DVD releases.

With an in-depth understanding of what is happening in the sound production of live shows, and working in the Theatrical environment, I can integrate sound recording requirements into the existing show and venue infrastructure with the least amount of disruption and angst to the show's staff, performers and audience. While recording larger shows with over 100 channels of audio to deal with used to require the use of a Location Recording Truck, recent advances in equipment allow me to do these bigger projects with a small 'fly-away" kit set up backstage. This greatly simplifies logistics and significantly reduces costs over what was possible in the past. I, and all my crew, am familiar with the Backstage environment and venue etiquette, and know who to deal with to get the job done, and how not to get in the way.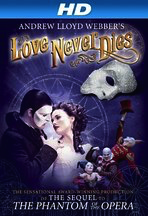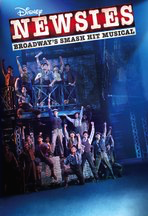 Orchestral / Acoustic Music Recording:
I have many years experience Recording Orchestral, Opera, Music Theatre, and other Acoustic Music forms, in venues around Australia. Whether the purpose of the recording is simply Archival, for Audition or Competition Entry, or for full Commercial Release as a CD or on-line, I understand the sensitivities of recording this repertoire in the environments it is performed in.

I do many smaller scale Acoustic Music recordings each year for Soloists and Ensembles, from purpose-recorded Audition material, through Archival recordings of Concerts, to full commercial CD Releases and can do such work at very attractive rates when not busy with the larger projects. I offer
special rates for Student and Educational clients
, and understand the needs of that sector.

I can supply equipment packages ranging from smaller portable systems, to full multi-track recording trucks. An extensive selection of quality Microphones, preamps, and accessories are bought to bear as required by the project and recording venue. I also offer full location engineering support to other Recording Engineers and Companies flying in to record such material in Australia.

I can arrange for the Manufacturing of CDs, through Australia's leading Audio CD Replication companies (who specialise in Audio, rather than the many data-duplication companies around) - or simply put you in touch with them to deal with directly.